Dąbrowska Fabryka Maszyn Elektrycznych "Damel" Spółka Akcyjna
Al. J. Piłsudskiego 2, 41-300 Dąbrowa Górnicza, Poland
NIP (Tax ID): 629 001 18 24, REGON (Business ID): 000664993,  District Court in Katowice,
Commercial Division of the National Court Register, KRS: 0000073626
Share capital: PLN 18,658,640, paid in full
BDO 000019109
---
Composition of the Management Board
Leszek Stokłosa – President of the Management Board, Chief Executive Officer
Andrzej Migas – Vice-President of the Management Board, Economic and Financial Director
Robert Tomaszewski – Vice-President of the Management Board, Commercial Director
Important historical dates
1940 – Stefan Szlęk sets up an electrical workshop in Grodziec,
1945 – A plant is established in Dąbrowa Górnicza under the name "Przemysł mechaniczny i elektryczny inż. Stefan Szlęk i Spółka",
1945 – Nationalisation and incorporation of the plant into the mining industry,
1947 – Moving the plant to its current location,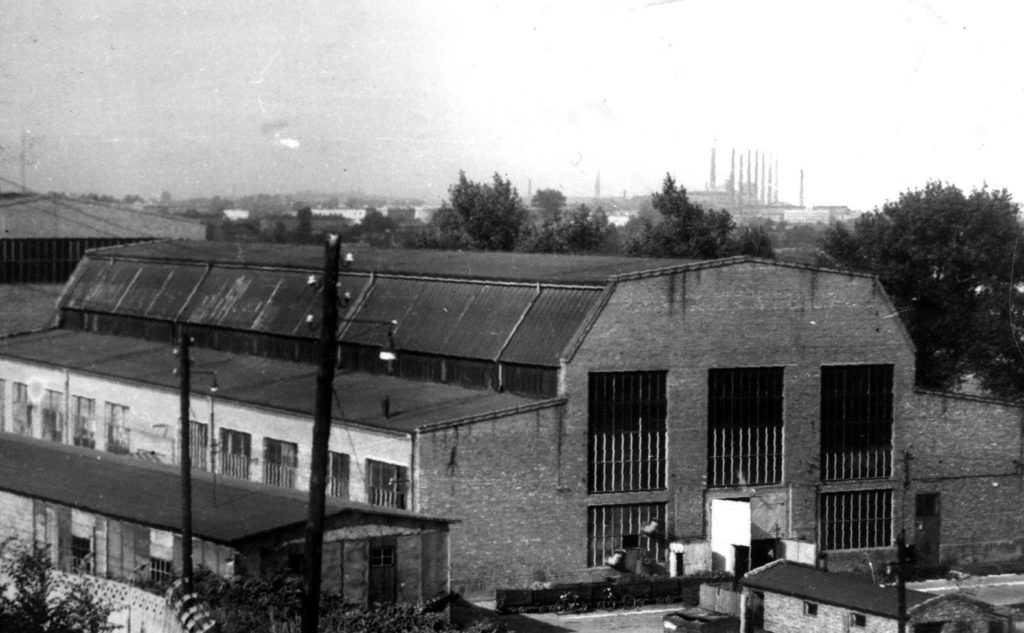 1948 – The first teams leaving for the mines,
Lata 50te – Systematic expansion of the plant,
1962 – Mobile converter in the Leonard system,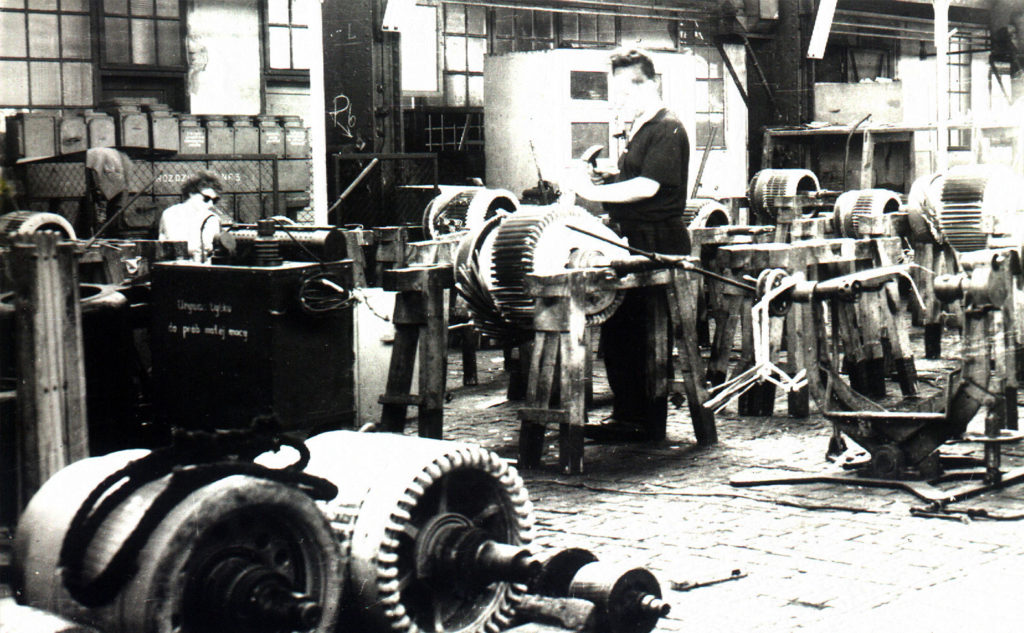 1965 – The current name and logo of DAMEL is created
1971 – Zakład Doświadczalny Aparatury Sterowniczej Zakład Naprawczych Maszyn Elektrycznych "DAMEL" (Experimental Department of Control Equipment of Electric Machinery Repair Plants "DAMEL") is established
1978 – Start of production of motors for AM50 Roadheader,
1980 – Start of production of electromagnetic separators,
1981 – Start of production of SGP motors,
1985 – Start of production of SGS motors,
1991 – Completion of design work on new electric motors,
1991 – Establishment of a Polish-Russian company SDN with its registered office in Leninsk-Kuznetsky (Russia),
1999 – Motors with torsion shaft,
1999 – DAMEL becomes a sole-shareholder State Treasury Company,
2000 – ISO 9001:2000 certificate obtained,
23.12.2003 – "DAMEL" S.A. was privatised.
The shareholders are two Polish companies:
PKIMSA Carboautomatyka S.A. with its registered office in Tychy
and FTT Wolbrom S.A. with its registered office in Wolbrom
2005 – Start of manufacturing of motors integrated with frequency converters,
2011 – Start of production of motors for ploughs,
2012 – Explosion-proof electromagnetic separator,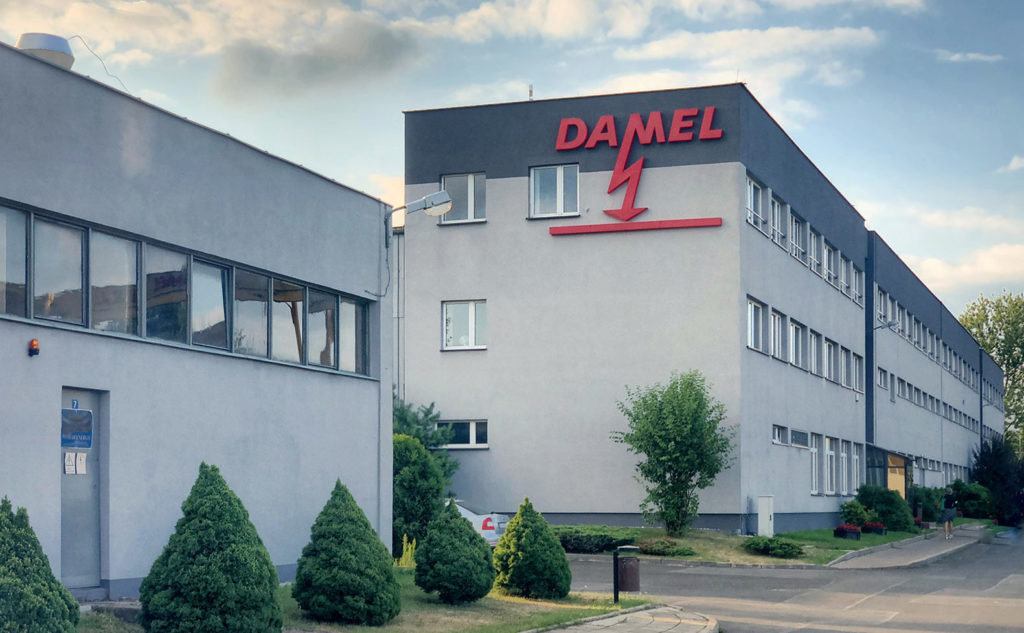 2013 – IP 67 & IP 68 rated motors,
2014 – Permanent magnet rotor motors,
2017 – Motors integrated with frequency converter for 3300V.
We are looking for partners and suppliers in the field of welded construction and machining.
For more details, please contact the Purchasing and Logistics Department.
Manager – Klaudia Słowik – (+48) 882 797 580
Dąbrowska Fabryka Maszyn Elektrycznych "DAMEL" S.A. offers the possibility of employment in the Company on positions:
lathe operator – conventional lathes, automatic and numerical control lathes, carousel lathes, boring machines, – winder,
gas/electric welder,
assembler and disassembler,
grinder
The offer is addressed to people with basic vocational, secondary or higher technical education, specializing in mechanics, electrical or electro-mechanics, as well as students and graduates of secondary and higher technical schools, to be trained to work in the above-mentioned professions.
We offer to the selected candidates:
stable, interesting work in a company using its own, state-of-the-art technical solutions,
practical, internal and external training,
full employment contract with good pay terms,
the possibility of obtaining additional qualifications.
In the case of persons declaring their willingness to study technical subjects, the possibilities of assistance in this area will be considered individually.
If you are interested, please contact the HR and Payroll Department by phone (+48) 32 262 32 31 int. 453 or 250, or by e-mail to the following address mbanowicz@damel.pl
Manager
Magdalena Banowicz
(+48) 539 989 487
DĄBROWSKA FABRYKA MASZYN ELEKTRYCZNYCH "DAMEL S.A." in Dąbrowa Górnicza
---
GDPR
---
SECURE PROCESSING OF PERSONAL DATA
Protecting the privacy of our Clients is very important to us. Therefore, we are pleased with the change in the way we collect and process our Clients' personal data that we have introduced.
GDPR (General Data Protection Regulation) is an EU regulation that came into force on 25 May 2018 and replaced the then existing provisions on the protection of personal data.
This Regulation introduces the need to clarify the way in which companies are allowed to process personal data of a client. We have therefore clarified our general conditions and complemented them by adding the rules of the new privacy policy. In this policy, we explain how we use and store your personal information. This change means greater security for customers and at the same time maximum personalisation of all communication materials and offers sent to our Clients. The information security policy of DAMEL S.A. can be found in the Quality Policy tab of our website.
---
Specific terms and conditions of purchase